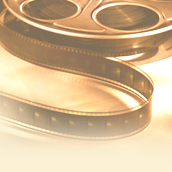 Home > Feature Films > Children > Anokha Moti

ANOKHA MOTI (Hindi)
THE MAGIC PEARL (English)
Our latest children's film ANOKHA MOTI (THE MAGIC PEARL) subtitled in English running time 86 minutes produced in the year 2000.

A film for Children & Honest Adults Participated in 22 International Film Festivals
| | |
| --- | --- |
| Cast | Arjun Chakraborty, Nayab Aftab, Radhika Jajodia, Vishesh Marwaha, Sheela Misra, Masood Akhtar, Maya Bhattacharjee, Sahil Khan, Barun Chakraborty, Mrityu Hajra, Sanjay Sharma, Sbhrat Chaudhury. |
| Director | Tapan Sinha |
| Producer | R A Jalan |
| Run Time | 86 min |
| Color | Color |
| Music | Tapan Sinha |
| Year of Release | 2000 |
Awards & Nominations
Anokha Moti has the privilege of being screened in more than 22 competitive & information sections of the following festivals:

15th Isfahan International Festival of Film and Video for Children and Young Adults, Iran.

Buff International Children & Youth Film Festival, Sandnes, Norway.

Olympia International Film Festival for Children and Young People, Pyrgos, Greece.

Kinderfilmfest of 51st Berlin International Film Festival, Berlin, Germany.

Special Screening at Cairo International Film Festival for Children. Cairo, Egypt.

Showcomotion, Sheffield, UK

5th Puchon International Fantastic Film Festival. Puchon City, Korea

Divercine 2001, X International Film Festival for Children & Youth, Monte Video, Uruguay

Indiekino International Film Festival, Seoul,Korea

Withersea International Film Festival (Sea Side Festival), East Yorkshire, U.K.

Hawaii International Film Festival, Hawaii, USA.

Asian Children's Film Festival, Asian Media Access, Minneapolis, USA.

Burbank International Children's Film Festival 2001, Burbank, California, USA

International Children & Youth Film Festival in Sochi (Blacksea Coast), Russia.

'The Golden Elephant' 12th International Children's Film Festival in Asian Panorama Section.

Family Film Carnival, Hong Kong

Brisbane International Film Festival, Brisbane, Australia.

Festival Internacional De TV De Barcelona, Spain.

Pro Junior Programme – Goldener Spatz, Gera/Erfurt, Germany (2003)

Religion Today – International Festival of Cinema & Religion, Trento, Italy. (October, 2003)

3rd Int'l Green Film Festival, Tehran, Iran (2003)

8th Dhaka International Film festival, Dhaka (January,2004)
The fishermen earn their bread by dint of hard labor, going deep into the sea. Mahadev is one of them. He lives with his mother and eight-year-old daughter, Sumati. On one of his forays, he catches along with the fish, some seashells and an oyster. The shells are cleaned and given to his daughter, who worships them because her grandmother told her it would ward off evil.
Seeing the oyster, Sumati is filled with joy. But there is a surprise in store for her when her father breaks the oyster to reveal a shining pink pearl. Sumati keeps it in the prayer room. It is supposed to bring the family good luck. To prove the point, Mahadev wins a lottery.
Lalita and Nitu are Sumati's friends. Lalita's father, Bhabesh, is a goldsmith, a greedy man with a shady reputation. He wants the pearl at any cost and hires goons to kidnap Sumati. Mahadev agrees to give them the pearl in order to get his daughter back. But the pink pearl brings Bhabesh nothing but bad luck. Lalita falls seriously ill. Bhabesh himself slips from a high embankment and breaks his hip. And so he decides to return the pearl to Mahadev and begs his forgiveness.
Mahadev decides to get rid of the pearl to avoid more problems. This causes great anguish to Sumati as her father is determined to throw it into the sea.
Wonders of wonders, the high tide weeps the pearl back to Sumati. The sea God wants the pearl to remain with her. Mahadevi has no choice to relent.